Orthodontics In Salt Lake City, Lehi & South Jordan, Utah
READY TO UNLOCK YOUR PERFECTLY ALIGNED SMILE?
At Smile Ranch Orthodontics, we prioritize enhancing oral health and smiles with a commitment to exceptional care. Our dedicated team ensures a VIP experience, making your comfort our priority throughout your visit. Count on us to exceed expectations, providing a positive and personalized journey. Explore our comprehensive range of orthodontic treatments tailored to your needs.
- Click to schedule an appointment -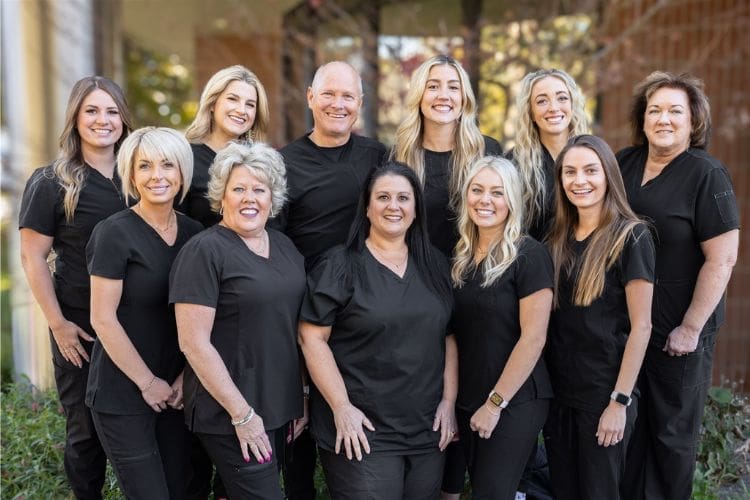 With their extensive knowledge and friendly demeanor, our dedicated Orthodontic team ensures that every patient receives personalized attention and support throughout their orthodontic journey, making the path to a perfect smile as comfortable and smooth as possible. You can trust our exceptional orthodontic team to be your smile's greatest advocates and partners in achieving the results you desire.
Smile Ranch Google Reviews
⭐⭐⭐⭐⭐
Stacy Olson
Three out of four kids have had braces through Smile Ranch in Lehi. They have been awesome to work with and have worked around our schedule. Thank you!!
⭐⭐⭐⭐⭐ 
Michelle Williams
We have been using Dr Jensen for a year. It has been a great experience. He is very knowledgeable and takes time to explain to his clients. Great staff and program.
⭐⭐⭐⭐⭐ 
Amelia Miyasaki
We love Smile Ranch! Dr. J is fantastic, and the office staff is outstanding! The office is super efficient (three patients in and we've never had an unreasonable wait) but we never feel like a number, everyone is so helpful and friendly.
⭐⭐⭐⭐⭐Whitney Rasmussen

Dr. J did my braces a few years ago and I was so amazed with his work. I absolutely love my smile and have received so many compliments on my teeth. I send everyone I know to the smile ranch, including my own kids who have just started braces!! 😁 woo hoo! They also have the best staff and make it so fun. Fresh cookies and rewards for the kids to earn smile bucks that turn into gift cards👍 We love smile ranch!!
⭐⭐⭐⭐⭐ 
Aubrie Haymore
We love Dr. J and all the staff! They are soooo kind and my sons bite has improved and we are so grateful! We love them and I'll bring all my kids here!
⭐⭐⭐⭐⭐ 
Rachel Gardner
I love Smile Ranch! I took my oldest daughter here over a year ago. Her teeth look great. Im now back with my 10 year old daughter and myself. Dr J is extremely good at what he does and his staff are amazing. The most welcoming, loving and positive energy. My daughter has anxiety and Dr J and his staff have been so great to talk with her and explain what they are doing. They have eased her worries. They stay on schedule, but you never feel they are rushing you out their door. They truly care about you as a person and take pride in a job well done. I wouldn't go anywhere else.
⭐⭐⭐⭐⭐ 
Emily Chidester
I am on my fourth child having orthodontic treatment from Smile Ranch and couldn't be happier. Initially I went to three other orthodontics for consults and felt that Dr. Alan Jensen was the only orthodontist with the experienced needed to care for my one of my child's treatment. We have had traditional braces, expanders, and Invisalign. The care we receive from the doctor and staff each time we visit is wonderful. I know that my children are getting the best smiles thanks to the care at Smile Ranch.
⭐⭐⭐⭐⭐ 
Amy Sackett
This is the best place ever! You are so loved everyone is invested on you. It's the most personable kind environment. And homemade cookies every visit. What's not to love about that.
⭐⭐⭐⭐⭐ 
Robyn Green
We love Smile Ranch! We've had nothing but positive experiences and everyone there is amazing and friendly. It feels like a second home, so comfortable and welcoming.
⭐⭐⭐⭐⭐ 
Betsy Broadwater
I love this office! Dr. Jensen and staff make it so easy! They're so kind to my family and they do a great job. They're super easy to schedule with. They have a fun office atmosphere and I love taking my boys in. They know what they are doing and they do it well. They give us (all of us!) cookies after every appointment, the office is nice and clean and we are going to miss coming in here now that boys are getting braces off! … and most importantly, my boys' teeth look fabulous!
⭐⭐⭐⭐⭐ 
Julie Johnson
Happy, clean atmosphere with friendly staff. We appreciate the care and attention they give. We have been very impressed with Dr. Jensen and the hygienists and their expertise. We have been very happy with the results so far!